The Chamber is happy to support our community by helping to share local events from non-profit organizations such as Sponsorships and Fundraisers, Municipal Events or local Seminars our Members are Hosting.
Durham Hospice – Greek Newfie Night Fundraiser at Massey House Restaurant
March 2 @ 7:00 pm

-

9:00 pm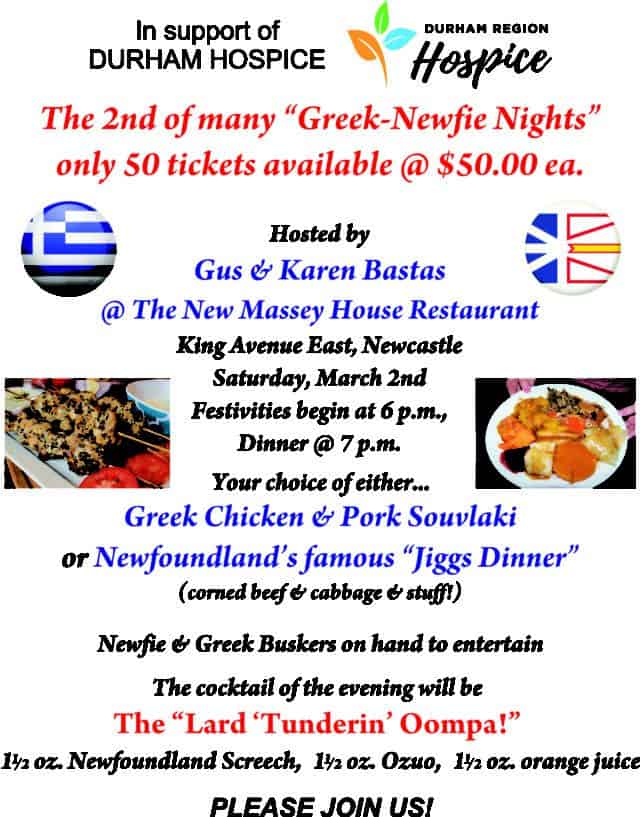 The first of many "Greek Newfie Nights" only 80 tickets available at $50.00 each.

Hosted by:
Gus & Karen Bastas
@ The New Massey House Restaurant
Saturday, March 2nd, 2019
Dinner @ 7
Dinner will be a choice of either Greek Chicken & Pork Souvlaki or Newfoundland's famous "Jiggs Dinner" (corned beef, cabbage & stuff)
See poster for full details.