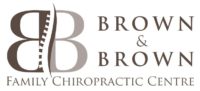 16 Toronto St, Newcastle, ON L1B 1C2, Canada
Proudly serving the Clarington area since 2006. We offer a list of services including Chiropractic, Acupuncture, Laser Therapy, Naturopathic, Custom Orthotics, Computerized Gait Scan Analysis, Gradient Compression Hosiery, and Registered Massage Therapy. Family Dental for all your dental needs. Cosmetics, Implants, Orthodontics, Sedation, Crowns, Bridges, Veneers, Bleaching. One stop for all you dental care needs. We are open 7 days a week. NEW PATIENTS always welcome. Health and Wellness, Nutritional product line and a complete line of personal care products, all of which are Pure, Safe and Beneficial