203 Durham St., Suite 1 Cobourg, On K9A 3H7
203 Durham Street
Cobourg
Ontario
K9A 3H7
CA
Serving Durham Region and Northumberland County
As a mortgage agent I work for you not the lender.
First Time Home Buyers, Refinances, Chip Reverse Mortgages and Private Mortgage
Business Owner or Contact Person:
Tanya Colford 245 Tamarack Ct, Oshawa, ON L1J 6L1, Canada
At Brooklin Financial we specialize in retirement and estate planning, RRSP's, TFSA's, RESP's etc.
We protect those investments and our clients with life, critical illness and disability insurance.
Brooklin Financial also provides group benefit plans for small businesses with as few as two full time employees. 130 Elford Dr Bowmanville, Ontario
At Beacon Heights Bookkeeping, we aim to partner with our clients to shine a light on your success.
We understand that being a small business owner and entrepreneur takes passion, commitment and time. Partnering with Beacon Heights Bookkeeping is an investment in your business, freeing up your time to focus on other things – whether that be seeking new customers or spending extra time with your family. What could you do with a few extra hours a week?
Beacon Heights Bookkeeping provides professional bookkeeping services for small businesses, as well as personal income tax preparation.
​We also offer additional marketing and support services to help you start or further grow your business. 205 King Avenue East, Newcastle, ON, Canada
Our Mission is to be our customers FIRST and BEST CHOICE for Insurance and Financial Services. Our Vision is to create a customer experience that is REMEMBERED, TALKED about and REFERRED. Our SHARED COMMITMENT and VALUES will guide us.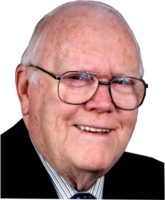 Terry is a licensed mortgage agent with TMG, The Mortgage Group and a Certified Reverse Mortgage Specialist with HomEquity Bank. In addition to conventional mortgage funding, lines of credit, commercial and construction loans, Terry also specializes in Challenged Credit and HomEquity CHIP Reverse Mortgages. He also finds financing for retail businesses and restaurants through his Merchant Capital division.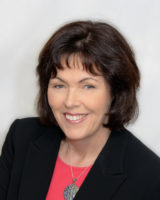 6 Cutler Drive, Newcastle, ON
As a licensed Mortgage Agent and Certified Reverse Mortgage Specialist, Deborah focuses mainly on the Durham region.  However, she has provided mortgage financing to her clients right across Ontario. She has the compassion, experience and level of service that her clients are expecting on one of the largest purchases of their life.  Why take time off work to make appointments with the bank?  You can do it all within hours online or by phone with Deborah.  She provides personalized and confidential service which is more flexible than the banks, with greater variety of lenders to help you with your mortgage financing.
Most banks offer a limited mortgage options, no service after banking hours, very few suggestions for better options, and very little education on how to eliminate debt or improve credit.  They often will turn away self-employed customers, bruised credit consumers and they will commonly take days and even weeks to let you know if your mortgage is approved.  At Dominion Lending Centres brokerage, Deborah has access to over 40 different lenders and personal service "after banking hours".
As a Mortgage Agent, Deborah will contact the lenders on your behalf and provide you with the information and knowledge about your mortgage and answer any questions you have about the mortgage process.  Deborah has many years of financial experience and expertise, she will guide you through the mortgage process from start to finish.
When Deborah is not helping happy clients find the right mortgage solution, she enjoys spending time with my husband, son's and grandchildren. Financial Banking Institution.