Royal Service Real Estate Inc.,Brokerage
Royal Service is a local Real Estate office working with Residential and Commercial Clients. We currently have locations in Bowmanville, Newcastle, Millbrook, Port Hope and Cobourg. Brookhouse Gate offers exclusive adult focused condominium residences in the heart of Newcastle, and Brightstar is looking for other properties in the Clarington area.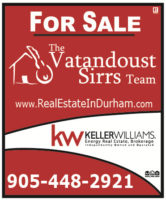 40 King Ave E, Newcastle, ON, Canada
The Vatandoust Sirrs Team provides expert real estate service for home sellers and buyers in Clarington and the Durham Region.
Masood and Helen Vatandoust, and Bev and Doug Sirrs all reside in Clarington and you can count on their proven track record of helping hundreds of clients go through the steps to buy and sell homes and condos.
Call them today to see how they can help you! Local Residential Real Estate Team with a passion and focus on the Village of Newcastle & surrounding areas. We are both proud to call Newcastle home, and take pride in helping others find their homes here too! Commercial Property development and management.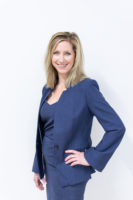 CEO of my Real Estate Business, Working as a Full Time Realtor since leaving my nursing career in 2004, I believe in connecting with like minded individuals, and providing excellent client / customer service.
I'm passionate about delivering top notch service to my clients, answering their questions, listening to their needs, helping them sell / buy property, whether for themselves or as an investment. 29 Scugog St, Bowmanville, ON L1C 3H7, Canada
Jason is a leading sales representative with the Keller Williams Energy real estate brokerage in Oshawa ON. He attributes his success in business to his commitment to both personal and professional development. He considers customer service to be his top priority and will stop at nothing to ensure his client's wants and needs are fulfilled, long after the deal has closed. As a Rotarian, Jason is very active in the community he serves and takes part in many charitable organizations and causes each year. Jason brings years of sales experience, innovative marketing solutions, and unparalleled negotiation skills to the table. Jason's impeccable sales track record speaks for itself as he is consistently ranked in the top ten percentile of Realtors in the Durham Region.