WELCOME!
The Village of Newcastle lies on the Shores of Lake Ontario, on the Eastern Edge of the Municipality of Clarington. With direct access to three major thoroughfares, the town is perfectly situated between the 401, Historic Highway or King Street, and the 35/115.
The Newcastle & District Chamber of Commerce is fully staffed by volunteers, and works together with many other community groups, meeting at the Newcastle Community Town Hall. At this time, we do not have an office at this location, and are available for inquiries on our Chamber line at 289 675 0946.
We will be happy to answer your questions about our Chamber, and other areas of interest in Newcastle and Clarington. For a full listing of Clarington resources, please visit www.Clarington.net, or for tourism inquiries, visit  http://www.claringtontourism.net/
The Newcastle & District Chamber of Commerce has been supporting business for over 40 years, with members from neighbouring communities contributing to a rich assortment of product and services to choose from. From major corporations to smaller family-owned enterprises, our Chamber Members work together to contribute to the town itself as volunteers, and support each other with a dedicated referral network.
The population of Newcastle continues to grow exponentially as new residences and commercial enterprises are moving in and although the area is experiencing a great boost in population recently, that 'small town feeling' can still be found in it's historic buildings and pleasant recreational spaces.
Why join the Newcastle & District Chamber of Commerce? Our commitment to our Members remains strong as we move forward, incorporating new technologies and stepping further into the online world to support our Members in their quest to reach out to new clients. From new Networking Opportunities, to a new Website and Social Media in 2016, we deliver great support in person, also with new online, as well as print advertising opportunities in our annual Your Business Source Membership Directory.
Members can take advantage of our Member to Member discounts, and the cost of joining remains affordable for even the smallest of operations. You will find a great support system from our Members as they work together to promote and refer each other to new clients. We offer education and training on many basic business skills, and our Members are always welcome to join our Committee Meetings and share their voice, helping us to deliver the services needed in our community.
Read more about becoming a valued Member of the Newcastle & District Chamber of Commerce on our Membership Page, and please contact us if you have any questions; we would love to hear from you.
Message from the President
Newcastle & District Chamber of Commerce 2016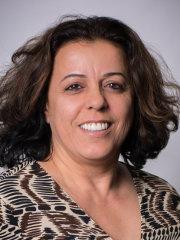 It is a pleasure to serve as President of the Newcastle Chamber, meeting with fellow business owners and inviting others to join us to grow a strong, supportive business community here in Newcastle, and the larger region of Clarington.
This year our goal was to raise the bar higher for our Members, providing extra connections via Networking and new opportunities to advertise and promote their businesses to a wider audience. Our committee of dedicated volunteers work together on the Chamber Board, with each Director taking on an essential role and offering access to their expertise for the benefit of others. I am very grateful for their time, effort and excellent teamwork. As a Non-Profit organization, we appreciate the support of the community to continue providing services to all Members in the future.
We are always open to the suggestions from our Members to make the Chamber the best it can be, so feel free to share your ideas and we will do our best to continue adding value to our group as a whole. What can we do to help your business grow? Let us know.
Take some time to browse the new website, with expanded profiles for our Members, new advertising opportunities, and this year we have created our 'Your Business Source Membership Directory' both online and in print, helping visitors to find what they're looking for, close to home, so please, Shop Local!