Royal Service is a local Real Estate office working with Residential and Commercial Clients. We currently have locations in Bowmanville, Newcastle, Millbrook, Port Hope and Cobourg. Local Residential Real Estate Team with a passion and focus on the Village of Newcastle & surrounding areas. We are both proud to call Newcastle home, and take pride in helping others find their homes here too! 29 Scugog St, Bowmanville, ON L1C 3H7, Canada
Known for his infectious smile and cheerful personality, Jason easily develops life-long and often instant connections to his clients and industry partners. He prides himself on making every real estate transaction both fun and efficient! After more than a decade in the industry, Jason has fine-tuned the buying, selling and investing process, ensuring his client's success throughout each sale. He attributes his own success in business to both his wealth of personal and professional experience, and his commitment to learning and development. Most recently, Jason is excited to have completed his Broker education course in late 2020, and is now proud to update his designation from Sales Representative to Broker. As past President of the Bowmanville Rotary Club, Jason is passionate about his community, and recognizes the importance of 'service above self' . He is a proud member of the 100 Men of Oshawa club, which donates over $40,000 to local charities each year. Jason is also a regular supporter of the Sick Kids Foundation and the Canadian Cancer Society. Most recently, Jason has been recognized for his volunteer contributions for Durham Region Hospice. 14 Richmond Street East, Oshawa, Ontario L1G 7C7, Canada
DRAR is a Member service organization of over 1,300 Members. The Association President along with a group of seven Directors work with Committee Members, Chief Executive Officer and staff to ensure Members continue to receive quality services and resources.
DRAR will continue to promote a high ethical standard for REALTORS®; by providing vital services, benefits and training needed to succeed. DRAR is committed to building a strong service oriented Association for Members. Commercial Property development and management.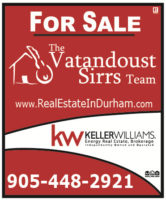 40 King Ave E, Newcastle, ON, Canada
The Vatandoust Sirrs Team provides expert real estate service for home sellers and buyers in Clarington and the Durham Region.
Bev and Doug Sirrs, and Masood and Helen Vatandoust all reside in Clarington and you can count on their proven track record of helping hundreds of clients go through the steps to buy and sell homes and condos.
Call them today to see how they can help you!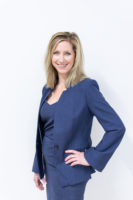 CEO of my Real Estate Business, Working as a Full Time Realtor since leaving my nursing career in 2004, I believe in connecting with like minded individuals, and providing excellent client / customer service.
I'm passionate about delivering top notch service to my clients, answering their questions, listening to their needs, helping them sell / buy property, whether for themselves or as an investment.