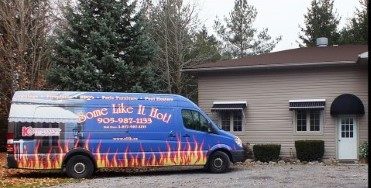 Gas & Wood Burning Fireplaces/inserts and Stoves , Electric Fireplaces, Hearth Products, Rolltec Awnings, Summerset Grills, Patio Furniture, Pool heaters, Gas Piping Services, Installations available.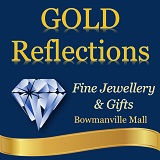 77 King Ave W, Newcastle, ON L1B 1L2, Canada
After almost 33 years in the Bowmanville Mall Gold Reflections is relocating to 77 King Ave. W. in Newcastle. We look forward to greeting our present and new clients from Newcastle as well as other areas. To our many customers in the Bowmanville area we are only moving 5 minutes down the road! We are located on the main street. Thanks to all our loyal customers for your support over the past years. We look forward to serving you in our new location. Same great selection as well as our outstanding service.
We are a family business that sells fine quality gold and silver jewellery. We offer repair service for jewellery as well as watches and clocks. Gold Reflections also offers appraisals and top quality custom design at affordable prices.
Business Owner or Contact Person:
Marilyn Easby Shoppers Drug Mart is a full-service retail drug store providing a wide range of professional services, such as compliance packs, flu shot injections and comprehensive medication reviews. We offer many food essentials and fine selections of beauty needs. Castle IDA Pharmacy is a family owned drug store specializing in all your medical prescription needs and health products. Apple Orchards & Processing plant for cider production. Gourmet Fruit & Vegetable market.