2017 NEWCASTLE CHAMBER OF COMMERCE MEMBERSHIP DIRECTORY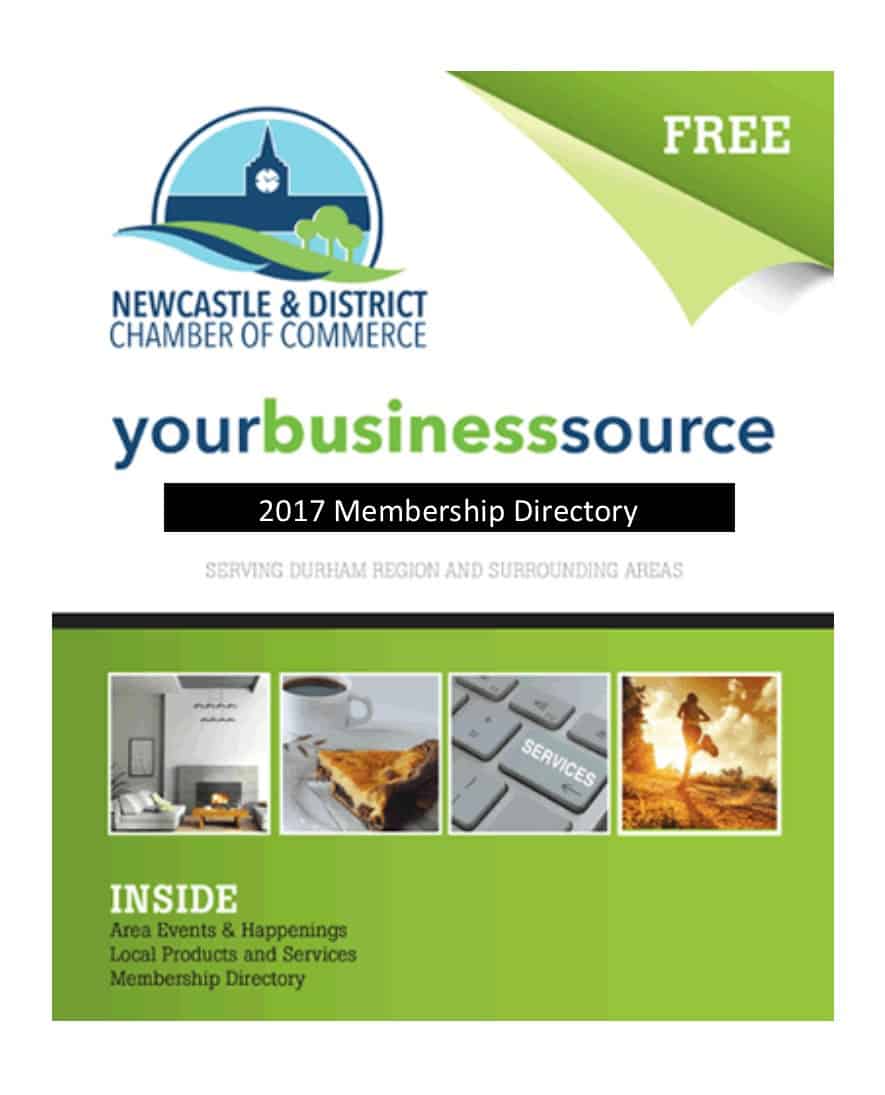 Those of you that took advantage of this fantastic advertising opportunity in 2016 will be glad to hear it is going to be available again.
Our goal is to be ready for distribution by March 2017. The Print Directory will be distributed to local businesses and residents in the Newcastle and Bowmanville areas. The Online Directory will be available on our www.Newcastle.on.ca Website as well!
As a Newcastle & District Chamber of Commerce Member, you are automatically listed in the directory and are eligible to place your ad at the rates listed below. Don't delay as space is limited and we have virtually all businesses from last year returning.
Full page outside back cover
$500 6.333" w x 7.833" h
Full page inside front cover
$500 6.333" w x 7.833" h
Full page inside back cover
$400 6.333" w x 7.833" h
Full page
$350 6.333" w x 7.833" h
Half page
$275 6.333" w x 3.750" h
Quarter page
$200 3.000" w x 3.750" h
Centre Page
$650 12.661" w x 7.833" h
Who can take advantage of this great opportunity at these very affordable rates? Newcastle and District Chamber of Commerce members.
Businesses that are not Chamber members will have the opportunity to place ads only (no directory listing) at an additional $150.00.
Remember that this is an opportunity to repeatedly display your business message to a wide audience and make thousands of new client impressions. Don't delay, spots fill up quickly! The deadline for submissions is February 15th, 2017.
Ads submitted must be print ready as a PDF file. If you require alterations or ad preparation we will provide the service at $35.00 per hour, half hour minimum.
Please note ALL ads must be paid in full prior to the printing of the directory.
Send your emails to [email protected] to reserve your spot!