 I help you with all your mortgage needs , refinance, new home purchase , and so much more !! My services are free as I get paid by commission from the lender I also pull your credit only once to find you the best product out there …. I do all the leg work for you ! 200 King St E, Bowmanville, ON L1C 1P3, Canada 245 Tamarack Ct, Oshawa, ON L1J 6L1, Canada
At Brooklin Financial we specialize in retirement and estate planning, RRSP's, TFSA's, RESP's etc.
We protect those investments and our clients with life, critical illness and disability insurance.
Brooklin Financial also provides group benefit plans for small businesses with as few as two full time employees. 205 King Avenue East, Newcastle, ON, Canada
Our Mission is to be our customers FIRST and BEST CHOICE for Insurance and Financial Services. Our Vision is to create a customer experience that is REMEMBERED, TALKED about and REFERRED. Our SHARED COMMITMENT and VALUES will guide us.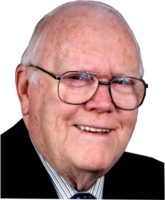 130 Shrewsbury Drive, Whitby, ON, Canada L1M 0E3
Terry is a licensed mortgage agent with TMG, The Mortgage Group and a Certified Reverse Mortgage Specialist with HomEquity Bank. In addition to conventional mortgage funding, lines of credit, commercial and construction loans, Terry also specializes in Challenged Credit and HomEquity CHIP Reverse Mortgages. He also finds financing for retail businesses and restaurants through his Merchant Capital division.